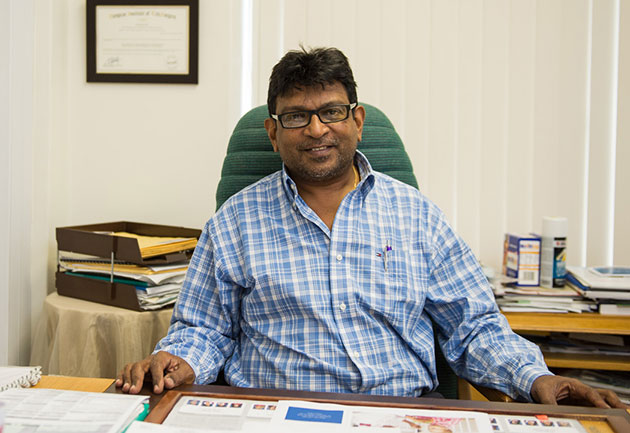 Dr Kamlanathan T Subrayen (MB.ChB, FCOG, MRCOG)
Dr Subrayen obtained his basic medical degree (MB.ChB) at University of Natal Medical School. After his training as a Registrar at King Edward VIII Hospital he obtained his specialist qualification by passing the MRCOG exam in London, United Kingdom, and FCOG examination with the College of Medicine South Africa, in 1983
In 1984 he spent 6 months as an exchange registrar at the University Sydney, Australia where his interest in infertility, gynaecological endoscopy and gynaecological endocrinology began.
After a spell as a Consultant & Specialist Lecturer at the University of Natal Medical School & King Edward VIII Hospital, he joined Dr DV Naidoo in private practice. The practice has now evolved into the practice of Drs. Subrayen, Moodley & Pillay Inc.
Dr Subrayen is recognised by his colleagues as a leader in the field on Gynaecological Endoscopy and they often refer patients with complicated gynaecological pathology / endometriosis for endoscopic surgery. He has lectured and operated in many gynaecological endoscopic workshops, often with leading Endoscopy Surgeons. He is a Proctor for Johnson & Johnson and often operates with colleagues were he assumes a teaching role. Dr Subrayen is registered as a Specialist Obstetrician & Gynaecologist with the HPCSA. He is a member of the following Societies and Associations:
SAMA – South African Medical Association
SASOG – South African Society of Obstetricians & Gynaecologists
AAGL – American Association of Gynae Laparoscopists
ESGE – European Society of Gynae Endoscopy
WES – World Endometriosis Society
ISGE – International Society of Gynae Endoscopy
Dr Subrayen was the first gynaecologist to establish an Office Hysteroscopy setup in South African and to date this remains as one of the few practices in South Africa that performs the procedure in the office setting.
He has lectured to his colleagues on this technology and has demonstrated this technique in several workshops. This includes the technique of ESSURE sterilization in the office / outpatient setting.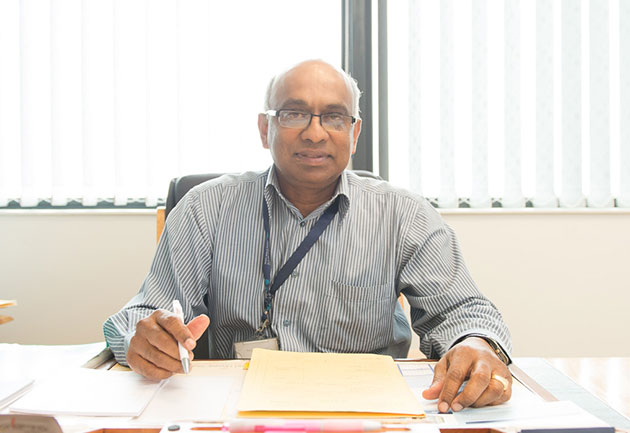 Dr Moodley
Qualified M.B.Ch.B University of Natal in 1978
Speciality training at King Edward Hospital Durban
Fellow of the Royal College of Obstetricians and Gynaecologists ( London ) in June 1985
Fellow of College of Obstetricians and Gynaecologists ( South Africa ) in October 1985
Fellow of the European Community of Sexual Medicine in December 2012
In private practice as a general obstetrician and gynaecologist since 01/01/1988.
Committee member of the South African Menopause Society
Chairperson of the Kwa Zulu Natal branch of the South African Sexual Health Association
Member of the South African Society of Obstetricians and Gynaecologists, South African Sexual Health Association, International Menopause Society, North American Menopause Society International Society of Sexual Medicine & European Society of Sexual Medicine.
Passionate about public health education (especially the preventive aspects of medicine , and has given numerous talks at meetings arranged by women organisations. Actively involved in continuing medical education programmes, giving lectures to family practioners  and peers.
Dr Morgan Pillay M.B. Ch.B. (Natal) F.C.O.G (S.A)
Joined the practice after 4 highly successful and rewarding years as specialist – lecturer in the Department of Obstetrics & Gynaecology, University of Natal Medical School.
Areas of special interest: Gynae – endoscopic surgery; Gynae – endocrinology; Fetal maternal medicine
Member of AAGL (American Association of Gynaecological Laparoscopy); ISGE (International Society of Gynaecological Endoscopy); SASREG (Southern African Society of Reproductive Medicine & Gynaecological Endoscopy) and SAMS (South African Menopause Society).
Honorary Secretary of the South African Society of Obstetricians & Gynaecologists (SASOG) and member of the SASOG Executive (2005 – 2011). Received the following citation from the Society: "In recognition of your loyalty to the Society, your dedication to achieving equity in women's health and your leadership in the promotion of training, research and clinical practice in obstetrics and gynaecology during your term as Honorary Secretary of the Society between 2005 – 2011.
Actively engaged in the arena of continuing medical education: has played a central role in facilitating and organising workshops and seminars and works in close collaboration with international and local experts in areas of special interest.